Regular price
$189.00 USD
Regular price
$279.95 USD
Sale price
$189.00 USD
Unit price
per
Sale
Sold out
THINKCHECK M70 is a universal OBD2 Automotive Diagnostic Tool that completely supports OBD2 10-mode functions with WIFI connection capabilities for quick software updates. ?One-Click Free Update via WIFI; Automatic Vehicle Health Diagnostic Report, AutoVIN; Data Record and Playback; DTC Lookup, 4 resets for a lifetime free Service, 5" touch screen, Fast 7.0 Android, 16G RAM, 6100mah BAT, Upgraded version of traditional OBD2 scanner.
Maintenance Resets
7 System Scan
ECM
TCM
ABS
SRS
BCM
IC
AC
Included Standard Resets
Mode 01 - Request Current Powertrain Diagnostic Data: Retrieves real-time data from the vehicle's engine and emission systems, such as engine RPM, vehicle speed, fuel trim, and more.
Mode 02 - Request Freeze Frame Data: Retrieves a snapshot of the vehicle's data at the time when a Diagnostic Trouble Code (DTC) was triggered, providing a valuable reference for diagnosis.
Mode 03 - Request Stored Diagnostic Trouble Codes: Retrieves the DTCs stored in the vehicle's computer memory, indicating specific issues or faults that have been detected.
Mode 04 - Clear/Reset Diagnostic Trouble Codes: Clears or resets the stored DTCs and turns off the Check Engine Light (MIL) after the related issues have been resolved.
Mode 05 - Request Oxygen Sensor Monitoring Tests: Monitors the operation and performance of the oxygen sensors in the vehicle's exhaust system, providing data on fuel mixture and emissions.
Mode 06 - Request On-Board Monitoring Tests Results: Provides access to the results of various self-tests conducted by the vehicle's onboard systems, including catalyst efficiency, evaporative system, and more.
Mode 07 - Request Pending Diagnostic Trouble Codes: Retrieves the DTCs that are pending and have not yet triggered the Check Engine Light, indicating potential issues that require attention.
Mode 08 - Request Control of On-Board Systems: Allows control and testing of certain vehicle systems or components, such as turning on/off specific actuators or performing system self-tests.
Mode 09 - Request Vehicle Information: Retrieves information about the vehicle's identification, calibration, and programming, including VIN (Vehicle Identification Number), ECU software version, and more.
Mode 10 - Request Permanent Diagnostic Trouble Codes: Retrieves any permanent DTCs that cannot be cleared by the vehicle's computer, indicating persistent issues that require further attention.
Note: It's important to note that the diagnostic functions available will vary depending on the vehicle manufacturer make and model.
Features
5" Inch LCD Touchscreen
Cord Length: 47" Inches
Full OBD2 Diagnostic Functions
DTC Reading & Clearing Code
Data Stream Functions
Covers All vehicles after 1996 with OBD Protocol
One Click WIFI Updates
Optional Maintenance & Service Software Available
Size:
Compatibility

The THINKCHECK M70 features a standard OBD2 16-pin connector, which allows for seamless compatibility with most modern vehicles. The 16-pin connector is the industry standard interface found in vehicles manufactured after 1996, enabling easy and reliable access to the vehicle's onboard diagnostic system.

Note: The specific functionality and features may vary based on the vehicle make, model, and software capabilities.

Software

Lifetime Free Updates for included functions
Specifications
Operating System: Fast 7.0 Android
ROM/RAM: 16G/1G
Battery: 600mAH
Bluetooth: 2.1+EDR, 4.0 OBLE
WIFI: 802.1 b/g/g
Share
View full details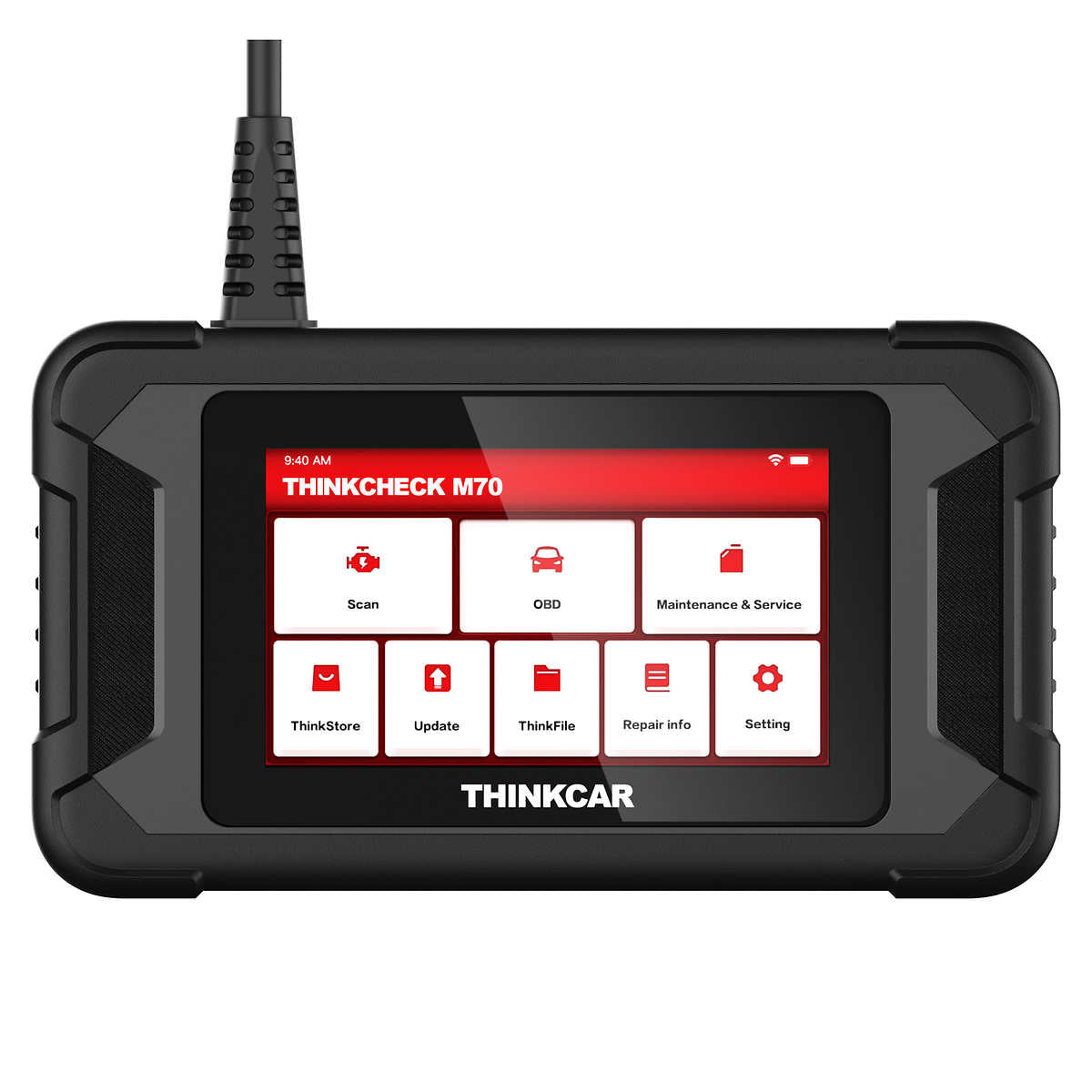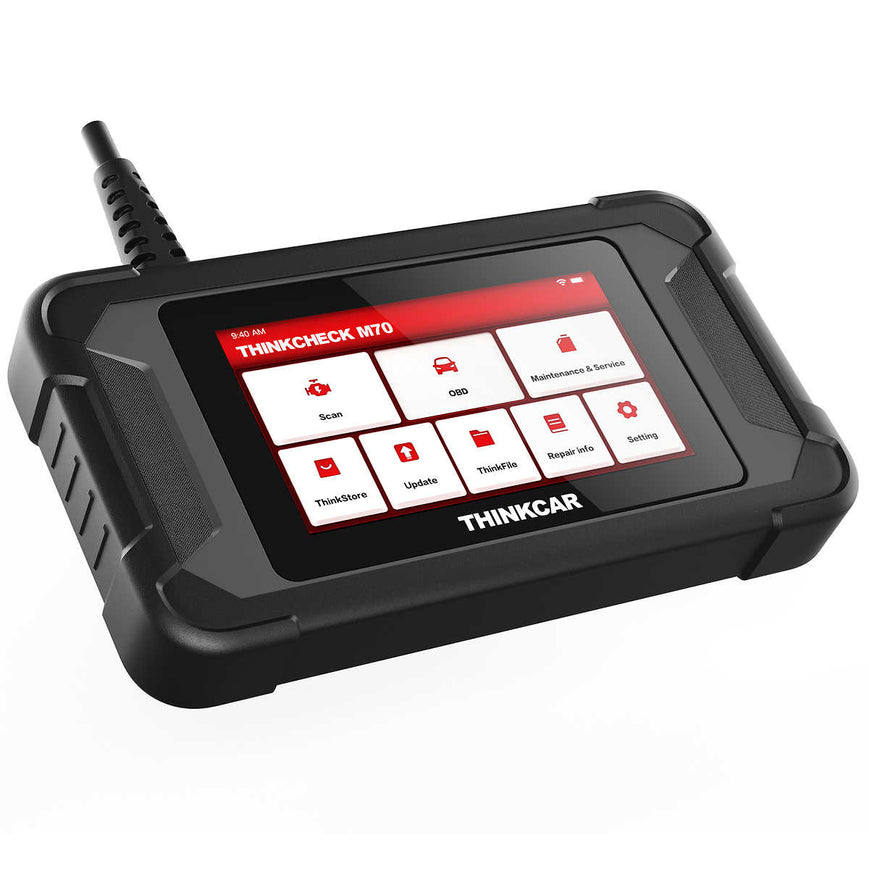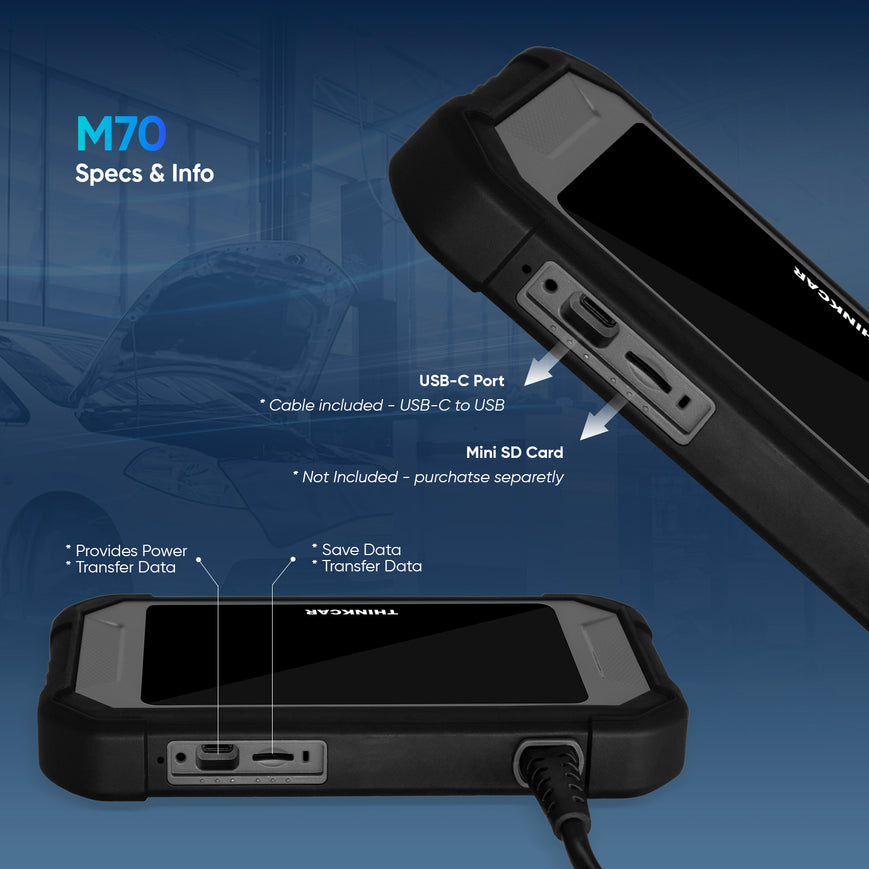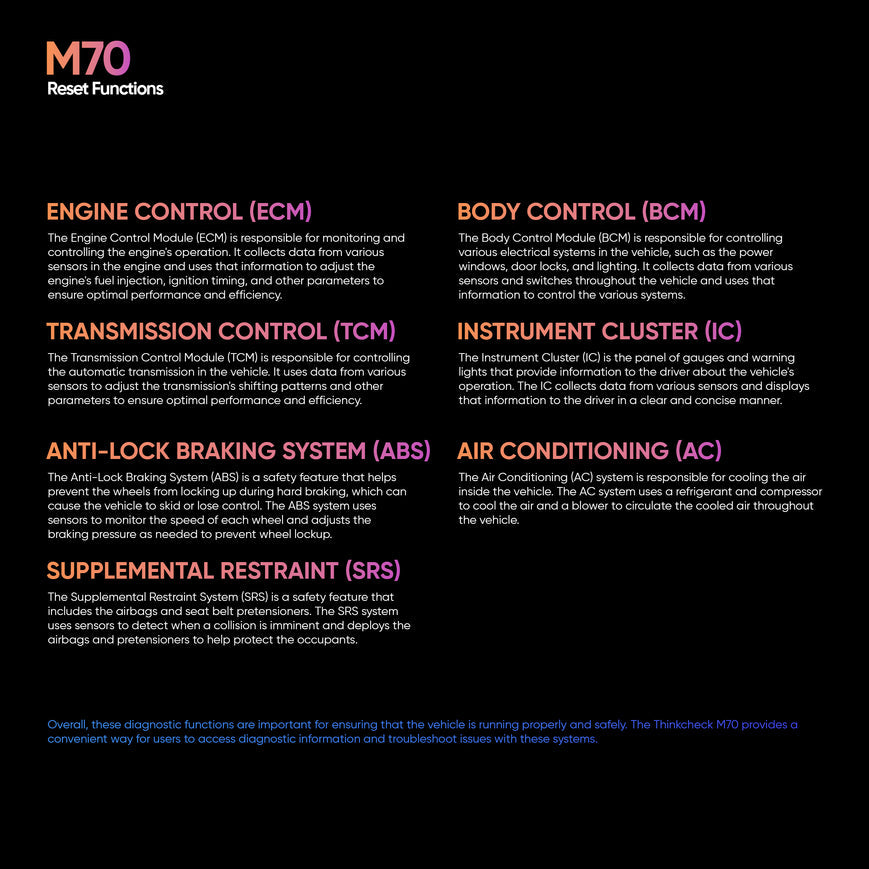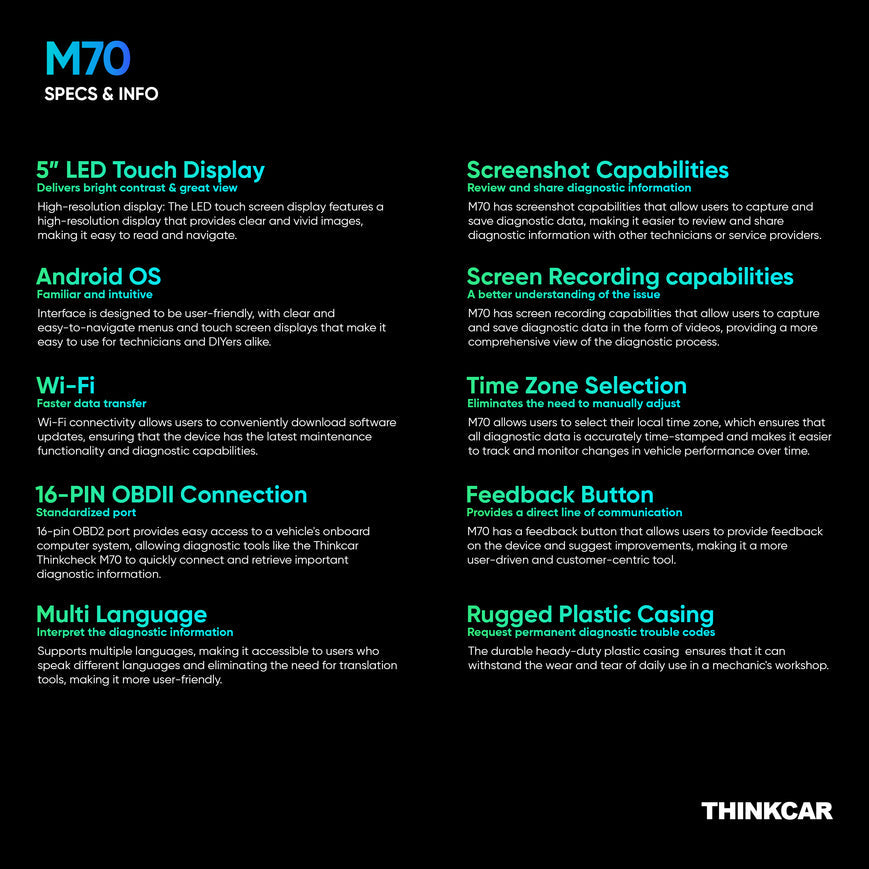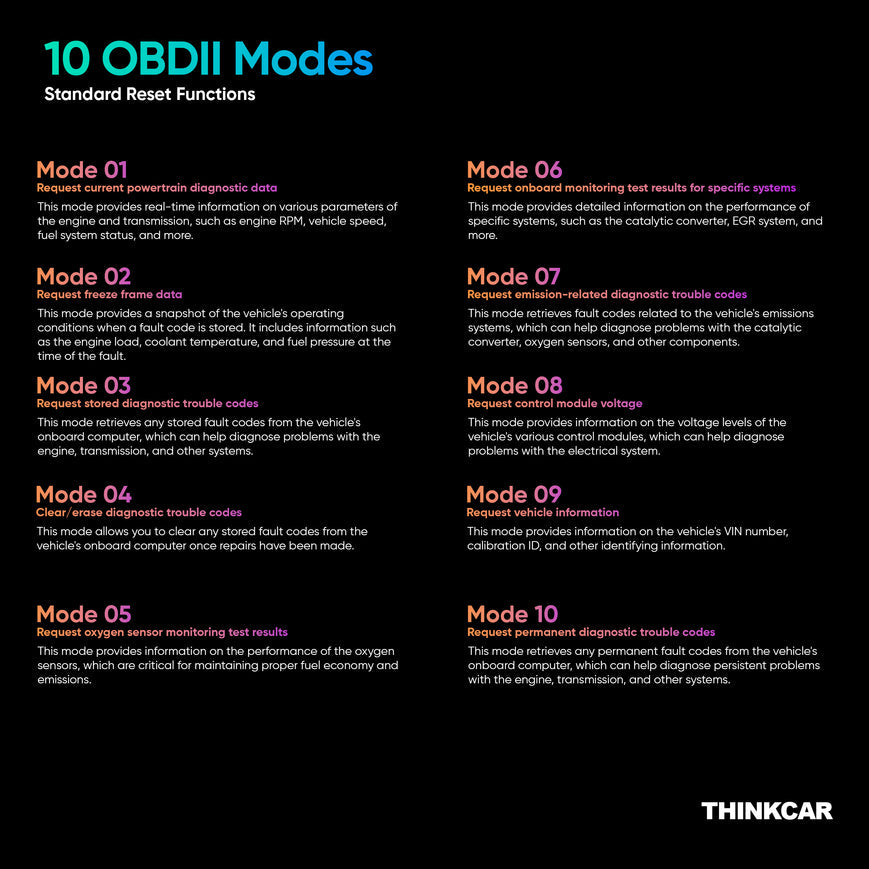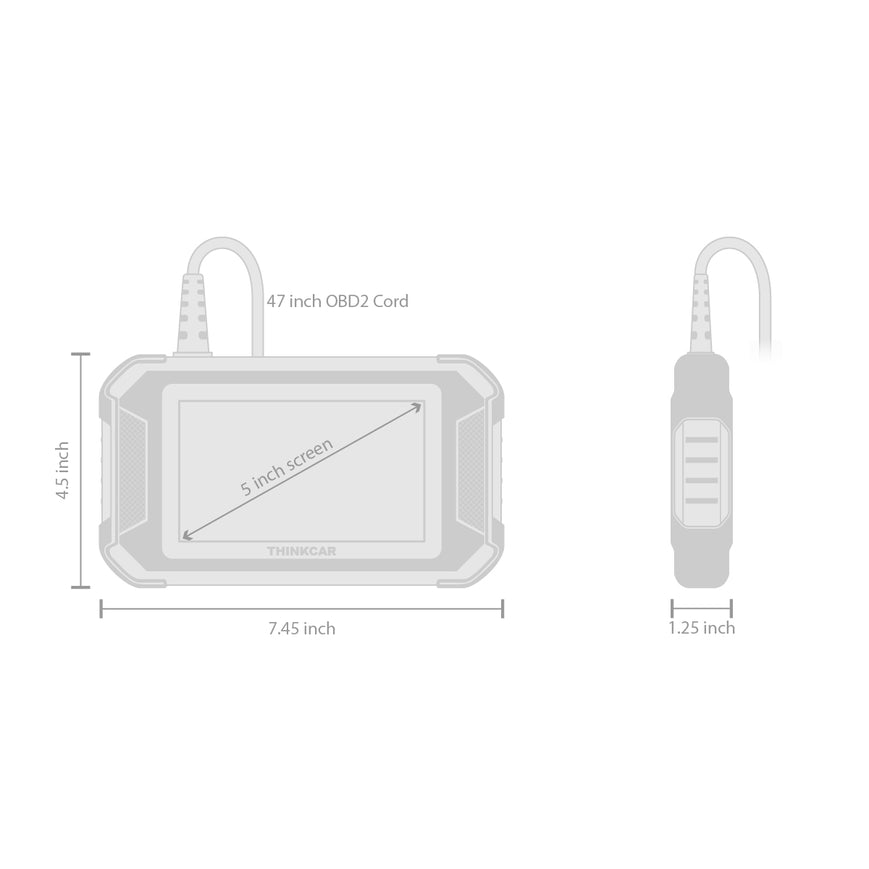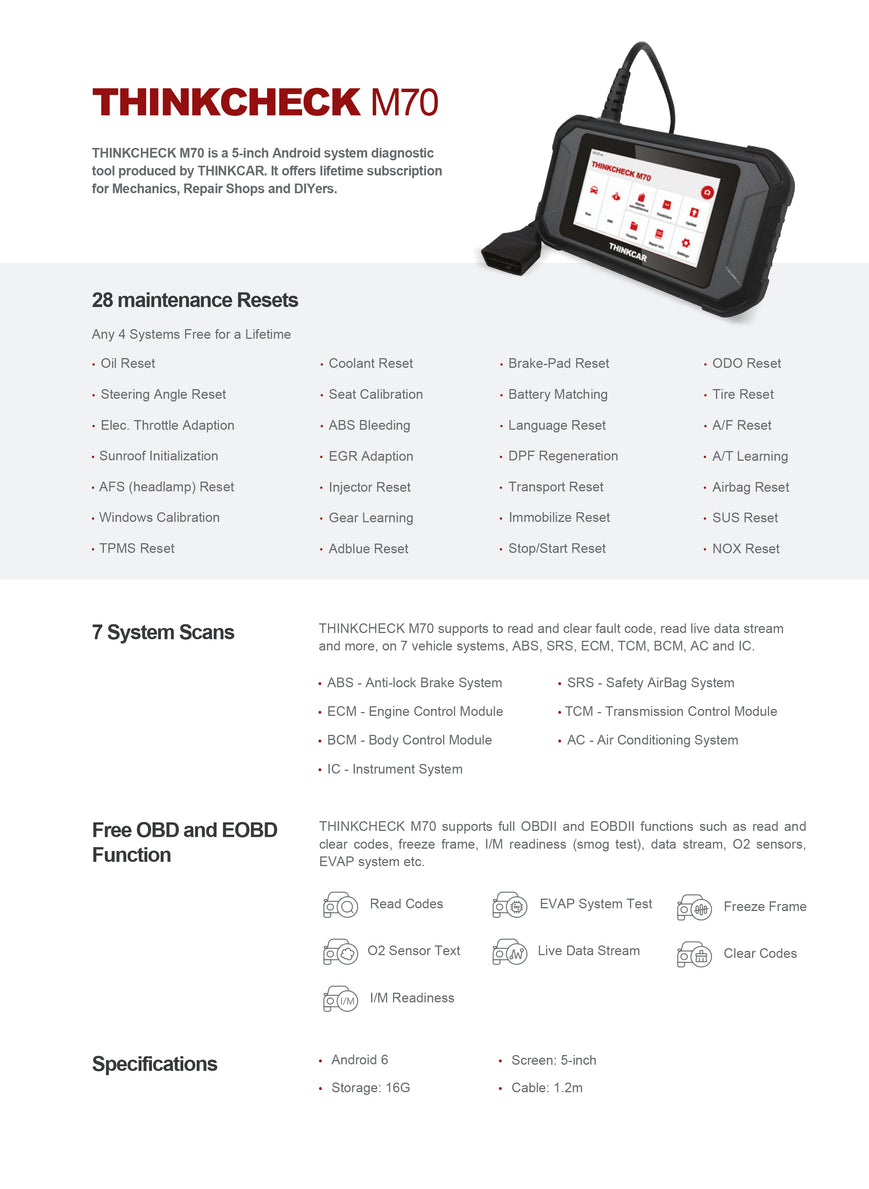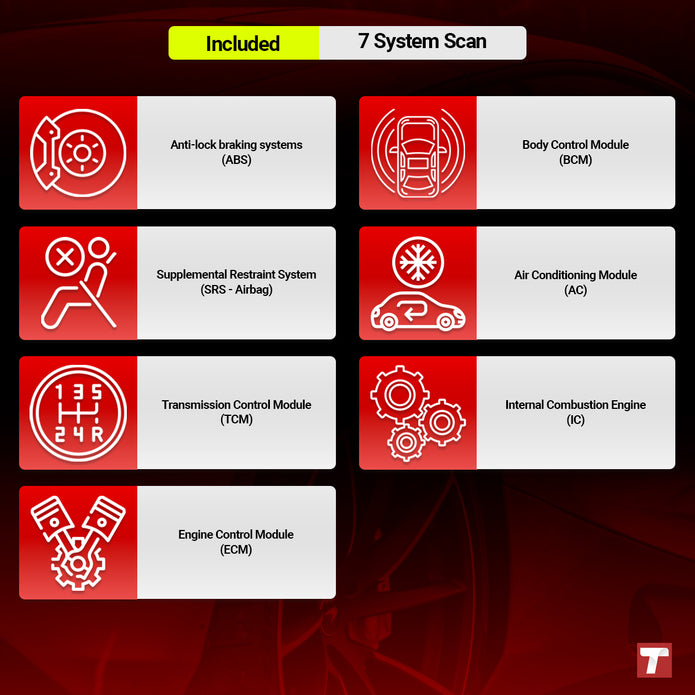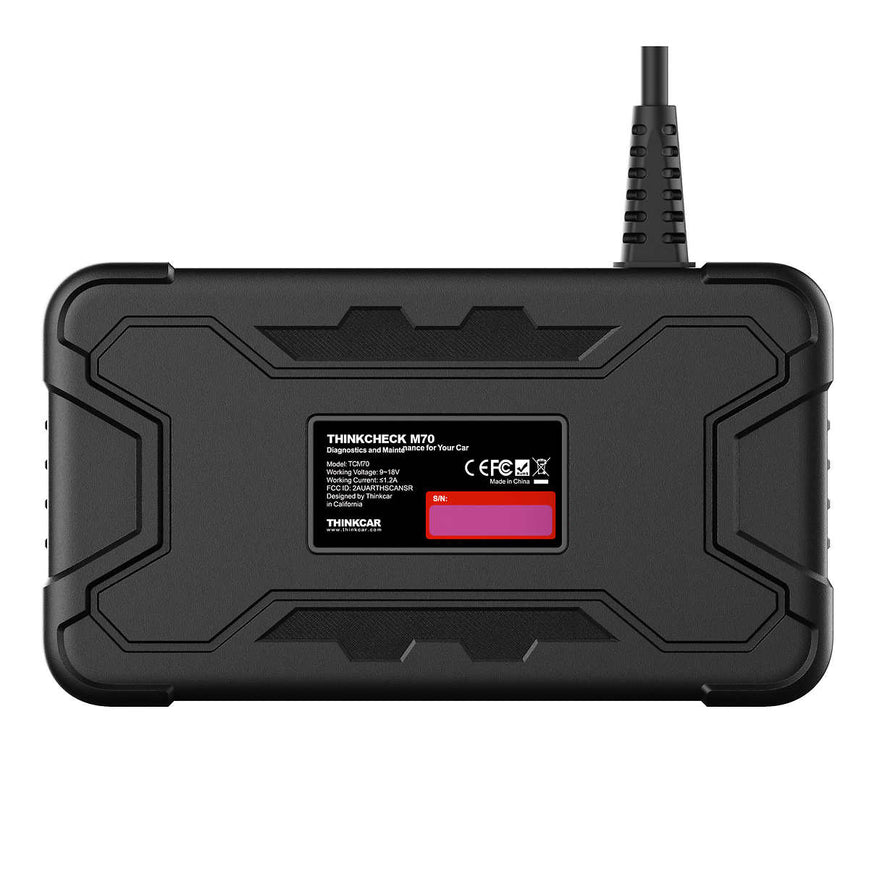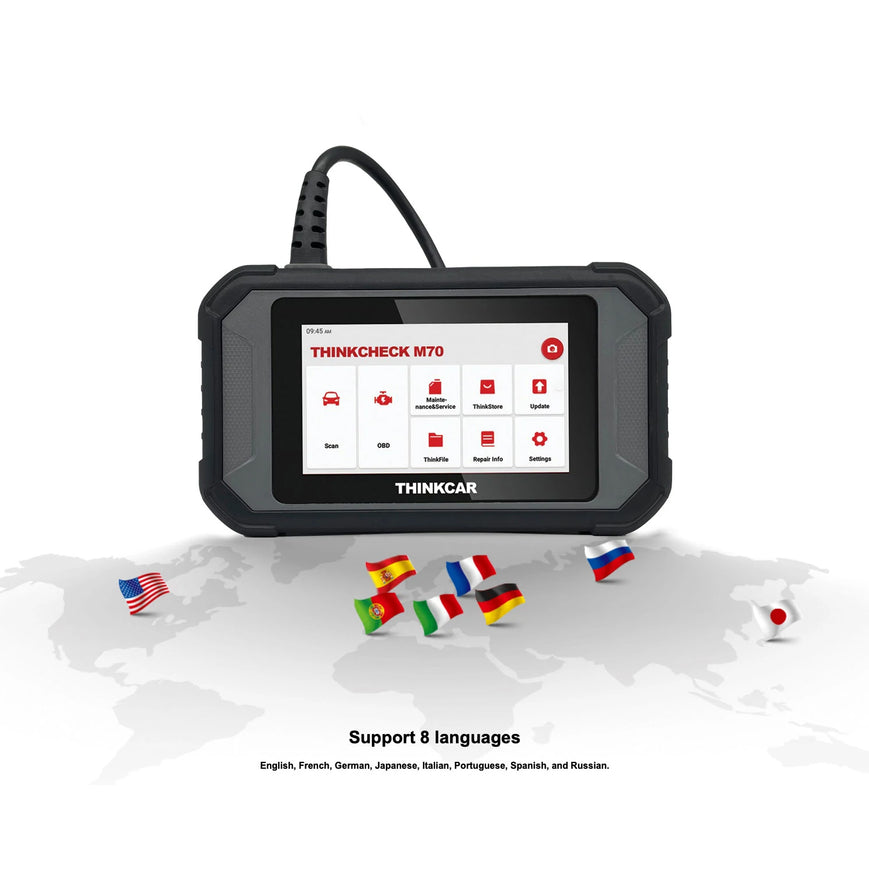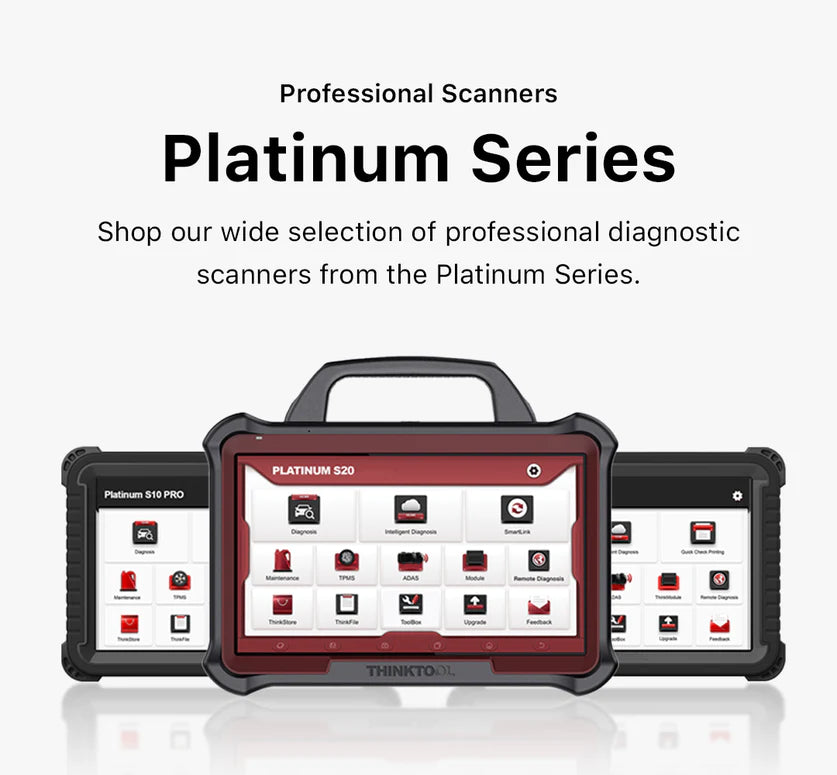 THINKCAR Leading Tech in Diagnostics
THINKCAR is one of the world's leading manufacturer of cars & trucks diagnostic tools, TPMS (Tire Pressure Monitoring System), ADAS calibration, remote diagnostics and services.
Free Shipping

All of our Professional Scan Tools include free standard shipping.

Hassle-Free Exchanges

Purchase with confidence. Exchanges allowed in the first 30 days. Contact us for details